My hair looks and feels so amazing. I have never enjoyed my natural hair until now, I love it!!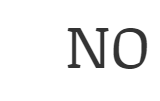 Parabens
Mineral Oil
Harsh Chemicals
Artificial Fragrance
FOR KINKY KURLY HAIR
Designed to help you grow your hair!
Shop Now
sweet almond oil
High in vitamins A, B, D and E, magnesium, zinc, potassium as well as healthy fats. All hair types benefit from this awesome oil.
Because it is 100% pure it is a remedy for all kinds of skin troubles like acne, psoriasis, and eczema. It soothes irritation and relaxes the skin.
View
natural hair growth castor oil
Helps with hair regrowth , makes the hair richer and thicker, prevents split ends, treats dandruff & dry scalp.