Your products are hot honey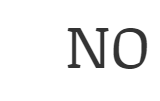 Parabens
Mineral Oil
Harsh Chemicals
Artificial Fragrance
FOR KINKY KURLY HAIR
Designed to help you grow your hair!
Shop Now
sweet almond oil
High in vitamins A, B, D and E, magnesium, zinc, potassium as well as healthy fats. All hair types benefit from this awesome oil.
Because it is 100% pure it is a remedy for all kinds of skin troubles like acne, psoriasis, and eczema. It soothes irritation and relaxes the skin.
View
natural hair growth castor oil
Helps with hair regrowth , makes the hair richer and thicker, prevents split ends, treats dandruff & dry scalp.